Good Afternoon Everyone,
We are pleased to announce that the 9th Annual Pregnancy & Baby Fair is coming up on April 29th! The Fair will be held in a new location (see below) and more information about sponsoring, vending and hosting a program will be available soon, so mark your calendars now!
Warmly,
Claudia Bashaw
Executive Director, The Birth Circle
740-652-6262
***
ONE HAND, NO SLEEP, NO TIME: MEALS FOR BUSY PARENTS
Wednesday March 29th
7pm to 8:30pm
Athens Public Library
Join the experts from Live Healthy Appalachia as they share ways in which busy parents old and new can prepare healthy and easy snacks, make "meals that aren't quite meals" (smoothies, etc.) and create "autopilot" meals (think slow cooker meals) to help their families eat well and have more time together. They will also be demonstrating some of their food suggestions. Bring your questions and plan to join us later this month for a great meeting!
*****BECOME AN EVENING SPONSOR*****
Want an easy way to get the word out about your business, services, or new program AND support The Birth Circle at the same time? Well, we've got just the opportunity for you! Don't delay! Contact Claudia and Julia at athensbirthcircle@gmail.com for more information about how you can sponsor one of our Monthly Meetings in 2017.

***
YOUNG MOMS' GROUP
Wednesday March 22nd
4:30-6pm
Nelsonville Public Library–95 W. Washington St., Nelsonville
Are you a young mom who would like to spend some time learning and socializing with other young moms and their children? Well this is the group for you! Come join us for a fun time learning, sharing and playing. Open to all younger moms old and new, so if you were under 22 year of age when you had your first child, then come join us and share your experiences as a young mom. We'll even have a craft to do and some food to eat! We can't wait to see you!

***
PLAY GROUP TO RETURN LATER IN MARCH!!
Everyone needs a little play time and socialization, so why not join us in March to bid farewell to winter and welcome spring? All ages welcome for some fun, conversation and camaraderie. Stay tuned for details about location and time, and we'll see you there!
***
MARK YOUR CALENDARS FOR THE 9TH ANNUAL PREGNANCY & BABY FAIR
Saturday April 29th, 2017
Athens Community Center at 701 East State Street
10am to 2pm
We are so excited for another great year of the Pregnancy & Baby Fair! Mark your calendars now and stay tuned for more information on how to sponsor, sign up to be a vendor, host a program, etc. Please note that the Fair will be at the Athens Community Center this year. We look forward to showcasing the incredible birth and family-related resources and programming that we have in our community! Please go to our Pregnancy & Baby Fair page for up-to-date details.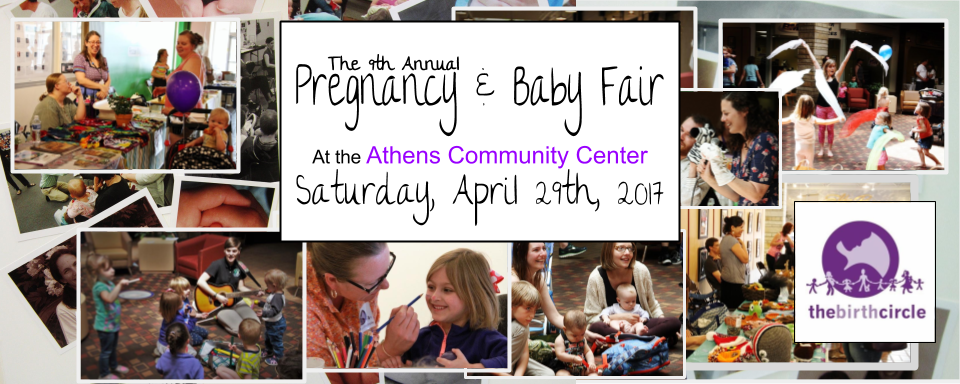 ***
MEALS FOR FAMILIES (formerly Meals For Moms)
Let The Birth Circle community cook for you! If you've just had a baby, if you are going through another type of transition in your family, or have experienced a loss, The Birth Circle is more than happy to organize a meal calendar to help support you. If you are interested in receiving meals, providing meals or both, please contact our Meals For Families Coordinator, Ariel Carver at arielrose.carver@gmail.com for more information.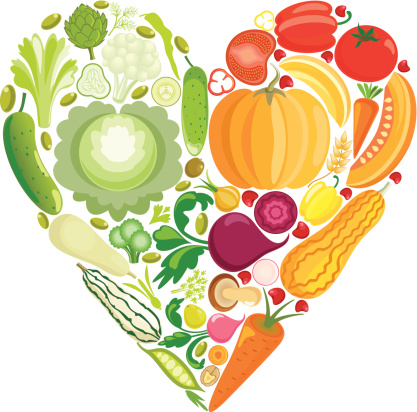 THE BIRTH CIRCLE'S IMPACT SURVEY
We want to hear from YOU!!! How does The Birth Circle best serve our community? How have we played a part in your life? What is that one topic that you wish we would cover? What event did you get the most out of? How can we do better? Tell us how we're doing by taking our short survey which is now available, just follow this link. With your help we can increase our relevancy and serve our community in better ways. Your participation is key and we sincerely appreciate your time and thoughtful feedback. Thank YOU!!
***
MARCH LOSS SUPPORT GROUP
Thursday, March 2nd
6:30pm
Central Avenue Church, 73 Central Ave., Athens
Join us tonight and learn about PTSD as it relates to your loss. Dawn Graham, PhD, will share what she has studied about surviving trauma and living with PTSD.
If you are in need of support because of a pregnancy loss or the loss of your child, you are welcome to join us every first Thursday of the month for this support group. These meetings are free and facilitated by a professional social worker. All family members, such as grandparents, siblings, aunts and uncles, as well as friends are welcome. Childcare is provided.